Powered by
House Cleaning London Ltd.
Call us now on:
Home > Croydon
After Party Cleaning Croydon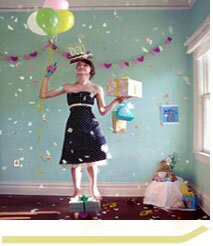 It's very satisfying for us at Croydon Cleaners London to see the relief in our customers after taking care of what is probably the most sought after, and the least fun cleaning service all around the globe. We realise that after enjoying a nice party, cleaning up in the next morning is probably among the last things you would want to concern yourself with, which is why our professional cleaners are readily available to take care of after party cleaning jobs. Be it trivial tasks like washing up the dishes and glasses, throwing out rubbish or something requiring expertise in house, flat and office areas cleaning, like getting rid of wine stains or small floods, our fully certified and vetted cleaning specialists will happily take care of the job for you, so you can go on normally with your daily business and possibly start planning your next party, without having to worry.
Cleaning Up After Party:
Throw away empty bottles, cans and rubbish
Get rid of leftover food
Wash all dishes and glasses
Clean and polish all surfaces and tables
Vacuum and mop all floors
Prices
£14 per hour per person - we provide all necessary cleaning supplies
We provide all the cleaning supplies and equipment necessary to clean your home. If you prefer to use yours, please let us know.
Please note that this service is available for offices or other commercial areas but detailed specification will be discussed with our clients individually.
If you would like to book with us, or simply receive a quote, our staff, working 24 hours a day, 7 days a week, would be happy to take your call on or receive your request via our Booking form and be of assistance.
Find out how our professional cleaners conduct carpet cleaning in your house.
Here you can find some more information about the Curtains and Mattress Cleaning service we offer.
We also offer after party cleaning in the following areas:
After Party Cleaning in SM2 Cheam
After Party Cleaning in SM7 Banstead
After Party Cleaning in SE20 Penge
After Party Cleaning in SE26 Sydenham
After Party Cleaning in SW1 Westminster
After Party Cleaning in SW1 Belgravia
After Party Cleaning in SW1 Pimlico
After Party Cleaning in SW1 Victoria
After Party Cleaning in SW2 Brixton
After Party Cleaning in SW2 Streatham Hill
After Party Cleaning in SW3 Chelsea
After Party Cleaning in SW3 Brompton
After Party Cleaning in SW4 Clapham
After Party Cleaning in SW5 Earls Court
After Party Cleaning in SW6 Fulham
After Party Cleaning in SW6 Parsons Green
After Party Cleaning in SW7 South Kensington
After Party Cleaning in SW8 South Lambeth
After Party Cleaning in SW8 Vauxhall
After Party Cleaning in SW8 Nine Elms
After Party Cleaning in SW9 Stockwell
After Party Cleaning in SW11 Battersea
After Party Cleaning in SW11 Clapham Junction
After Party Cleaning in SW12 Balham
After Party Cleaning in SW12 Grove Park
After Party Cleaning in SW12 Lee
After Party Cleaning in SW13 Barnes
After Party Cleaning in SW14 Mortlake
After Party Cleaning in SW14 East Sheen
After Party Cleaning in SW15 Putney
After Party Cleaning in SW15 Roehampton
After Party Cleaning in SW15 Kingston Vale
After Party Cleaning in SW18 Wandsworth
After Party Cleaning in SW18 Earlsfield