Powered by
House Cleaning London Ltd.
Call us now on:
Home > Croydon
Window Cleaning Croydon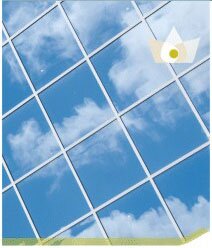 Is the view through your windows visibly hazy? If so, it is time for window cleaning. You have hard to reach windows and unusually shaped conservatory? Cleaning is easy with Reach and Wash System. We have the latest equipment and techniques to achieve best possible results in a new and contemporary way. Instead of soap water and dangerous ladder we use safe and manageable window cleaning machines that have become a common sight on the streets of Croydon. Call us on or send us your request today. Enjoy a better view of the world outside!
What is so special about Reach and Wash window cleaning? Let's say a few words about the water used in this system. Through several staged purification water is being filtrated, de-ionized and de-mineralized. By nature, purified water strives to return in its impure condition by actively absorbing dirt, minerals and chemicals it stumbles upon. Thus, the window is perfectly cleaned, without the need of scrubbing or using detergents.
Reach and Wash System used for modern window cleaning has advantages over the outdated, less efficient methods. We use our own water supply. We reach previously inaccessible areas with ease. The window cleaning is performed from the ground level, making it safer for our technicians and less disruptive for your privacy. Properly rinsed, the window pane stays streak free and sterile, without sticky dirt-attracting residues. And last but not least, optimizing the speed and efficiency of the window cleaning procedure, we were able to reduce the cleaning prices.
Using the latest window cleaning technology has made us a popular choice for cleaning services throughout Croydon. Now we are able to reach and clean windows up to height of 60 ft (6 floors), delivering high quality results. And not just windows! We clean paneling, cladding, facades, canopies, skylights, French doors, conservatories and other exterior components.
Focusing on good customer service, we aim to provide our clients with best possible performance – from your initial call to the moment we complete the cleaning and wave goodbye. Easy scheduling, quick respond, competent interaction, full attention, you'll find it all with our office staff and cleaning technicians. Window cleaning in Croydon is right up your street, whether you need it for your home or for your office. Call us on or book the service on-line. We are here to clean your windows and brighten your day.
If you had a big party at your house, our expert cleaners can clean up after the guests. Click the link to learn how.
Here you can find some more information about the Hard Floor Polishing service we offer.
We also offer window cleaning in the following areas:
Window Cleaning in SM2 Cheam
Window Cleaning in SM7 Banstead
Window Cleaning in SE20 Penge
Window Cleaning in SE26 Sydenham
Window Cleaning in SW1 Westminster
Window Cleaning in SW1 Belgravia
Window Cleaning in SW1 Pimlico
Window Cleaning in SW1 Victoria
Window Cleaning in SW2 Brixton
Window Cleaning in SW2 Streatham Hill
Window Cleaning in SW3 Chelsea
Window Cleaning in SW3 Brompton
Window Cleaning in SW4 Clapham
Window Cleaning in SW5 Earls Court
Window Cleaning in SW6 Fulham
Window Cleaning in SW6 Parsons Green
Window Cleaning in SW7 South Kensington
Window Cleaning in SW8 South Lambeth
Window Cleaning in SW8 Vauxhall
Window Cleaning in SW8 Nine Elms
Window Cleaning in SW9 Stockwell
Window Cleaning in SW11 Battersea
Window Cleaning in SW11 Clapham Junction
Window Cleaning in SW12 Balham
Window Cleaning in SW12 Grove Park
Window Cleaning in SW12 Lee
Window Cleaning in SW13 Barnes
Window Cleaning in SW14 Mortlake
Window Cleaning in SW14 East Sheen
Window Cleaning in SW15 Putney
Window Cleaning in SW15 Roehampton
Window Cleaning in SW15 Kingston Vale
Window Cleaning in SW18 Wandsworth
Window Cleaning in SW18 Earlsfield