Powered by
House Cleaning London Ltd.
Call us now on:
Home > Croydon
Upholstery Cleaning Croydon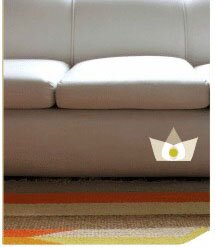 Our fully certified cleaning professionals are highly trained to handle any home cleaning job and upholsteries make no exception. We at Croydon Cleaners London offer expert care for any fabric or furniture style, specifically suited to your specifications. All you need to do is let us know what your upholstery is made of and we can assemble a team to come round to your home, appropriately equipped in order to take care of the task in an efficient and affordable manner. We acknowledge that clean furniture is a very important element of a healthy living environment and that if not thoroughly cleaned and maintained can become host to dirt, dust, and other unhealthy particles and allergens. That's where we come in.
All of our upholstery cleaning services are performed on site, freeing you from any hassle of moving cumbersome furniture around, and we exclusively apply only the finest quality biodegradable cleaning products, and the latest and most advanced steam-heat particle extraction equipment. Our services are suited to even the most delicate of fabrics like suede, leather, silk, or velvet, where our professional dry-cleaning techniques will make sure your upholstery is as clean as it can be, with no risk of damage.
We also recommend the application of stain protection solution, commonly known as Scotch-guard, following any professional hot steam or dry carpet cleaning. All our cleaning technicians are equipped with a variety of stain protectors to suit every fabric type, and will perform a thorough application of stain protector upon request. The use of a stain protector will improve the longevity of your carpets, and will dramatically increase the interval before another professional cleaning is needed.
Prices start from £25.00 for a sofa, minimum charge applies.
For more information on our upholstery cleaning service please give us a call on or send us your request via our Booking form and we would be happy to answer any questions you may have, or give you a quote and arrange a booking for whenever would be most comfortable for you, 24 hours a day, 7 days a week.
Even more, here you can read how you can book curtains and mattress cleaning in your house.
Here you can find some more information about the One Off Cleaning service we offer.
We also offer upholstery cleaning in the following areas: