Powered by
House Cleaning London Ltd.
Call us now on:
Home > Croydon
Curtains and Mattress Cleaning Croydon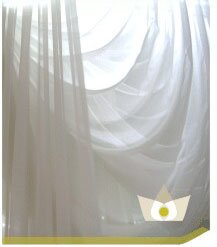 Croydon Cleaners London offers professional curtain cleaning as a stand-alone service or in conjunction with any of our other home cleaning services. Cleaning curtains can in some cases be a very troublesome job without the necessary equipment and required amount of care, especially when they are made of a delicate fabric. That is why our cleaning professionals treat such jobs with as much diligence as when performing any other of our services.
We utilise the most advanced high-powered equipment and materials for an effective steam-heat cleaning of any cotton, wool, linen or micro-fibre curtains in your home or office, or if your curtains are made of silk, velvet, hand-woven tapestry, or any other delicate fabrics, our professional dry-cleaning methods will still have them looking to the best quality standard they deserve, without any risk of damage. Our curtain cleaning methods are performed on site, thus saving you time and making for the most efficient process possible.

Professional mattress cleaning is more important than one might think. If not maintained, during their lifespan mattresses become host to large amounts of dust and unhealthy particles, as well as dust mites, which are known to be allergenic to most asthmatics and generally don't make for very healthy sleeping. Our cleaning experts can take care of any and all mattress cleanliness issues for you and turn your bedroom into a healthy living environment once more.
Our prices start from only £19.00 for short length pair curtains and £25.00 for long length pair of curtains and a minimum charge applies.
If you would like to book a service with us, or simply ask for a quote, please give us a call on or send us your request via our Booking form and we would be happy to be of help.
Learn how our expert cleaners conduct leather cleaning in your home.
Here you can find some more information about the Leather Cleaning service we offer.
We also offer curtains and mattress cleaning in the following areas:
Curtains And Mattress Cleaning in SM2 Cheam
Curtains And Mattress Cleaning in SM7 Banstead
Curtains And Mattress Cleaning in SE20 Penge
Curtains And Mattress Cleaning in SE26 Sydenham
Curtains And Mattress Cleaning in SW1 Westminster
Curtains And Mattress Cleaning in SW1 Belgravia
Curtains And Mattress Cleaning in SW1 Pimlico
Curtains And Mattress Cleaning in SW1 Victoria
Curtains And Mattress Cleaning in SW2 Brixton
Curtains And Mattress Cleaning in SW2 Streatham Hill
Curtains And Mattress Cleaning in SW3 Chelsea
Curtains And Mattress Cleaning in SW3 Brompton
Curtains And Mattress Cleaning in SW4 Clapham
Curtains And Mattress Cleaning in SW5 Earls Court
Curtains And Mattress Cleaning in SW6 Fulham
Curtains And Mattress Cleaning in SW6 Parsons Green
Curtains And Mattress Cleaning in SW7 South Kensington
Curtains And Mattress Cleaning in SW8 South Lambeth
Curtains And Mattress Cleaning in SW8 Vauxhall
Curtains And Mattress Cleaning in SW8 Nine Elms
Curtains And Mattress Cleaning in SW9 Stockwell
Curtains And Mattress Cleaning in SW11 Battersea
Curtains And Mattress Cleaning in SW11 Clapham Junction
Curtains And Mattress Cleaning in SW12 Balham
Curtains And Mattress Cleaning in SW12 Grove Park
Curtains And Mattress Cleaning in SW12 Lee
Curtains And Mattress Cleaning in SW13 Barnes
Curtains And Mattress Cleaning in SW14 Mortlake
Curtains And Mattress Cleaning in SW14 East Sheen
Curtains And Mattress Cleaning in SW15 Putney
Curtains And Mattress Cleaning in SW15 Roehampton
Curtains And Mattress Cleaning in SW15 Kingston Vale
Curtains And Mattress Cleaning in SW18 Wandsworth
Curtains And Mattress Cleaning in SW18 Earlsfield