Powered by
House Cleaning London Ltd.
Call us now on:
Home > Croydon
Our Croydon gardeners guarantee flawless final results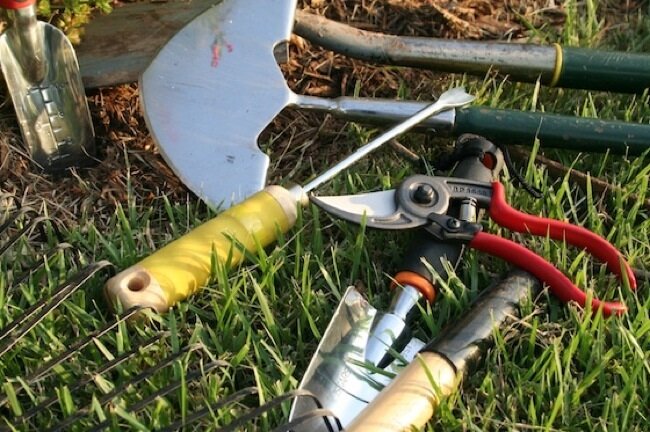 If you need professional and affordable gardening services and your location is Croydon, you can always rely on Croydon Cleaners. The long years of practice gave us precious experience and we are proud with our dependable gardening company in Croydon. Our reliable Croydon gardening services are always specially tailored to suit customer's personal requirements. Every project is individually priced and all the details are discussed in advance. Rigorous homeowners take a good care of their patios and gardens. They rely on Croydon Cleaners. Besides certified and well-trained, our Croydon gardeners are also friendly and motivated to achieve stunning results. Therefore our trustworthy gardening company Croydon relies only specialised, high-tech machinery and professional supplies.
Every garden needs periodical maintenance and special care for the trees and plants. In case your garden is neglected, this will have bad influence on the overall reputation of your estate. Don't admit any compromises with the impeccable appearance of your patio or garden, because our Croydon gardening services are both reliable and affordable!
Call us on and schedule your appointment now! Once you see the results, achieved by Croydon Cleaners, you will become our regular customer.
Get your specially tailored gardening service Croydon now!
Croydon Cleaners provides various gardening activities:
Garden clearance and maintenance - after some building procedures, you may have unnecessary waste that uglifies your garden. Rely on our insured Croydon gardeners to remove it in environmental way. Weeds and fallen leaves are also permanent obstacle. Take advantage of our flexible Croydon gardening service and ensure yourself efficient clearance of your outdoor space. Consequent maintenance is also provided by Croydon Cleaners. You will no more stumble in the hedge, that has conquered your pavement and your windows won't be obscured by overgrown branches.
Planting and reseeding - plants, flowers and grass are appropriate for every patio and garden. Just tell our expert Croydon gardeners what bulbs and seeds you wish and soon you will enjoy your blossoming garden! Reseeding is also necessary periodically in order to renew the grass cover and to avoid the effect of patchy lawn.
Tree surgery, pruning and felling - our professional Croydon gardening service comprises expert care for the condition of your trees. All the overgrown and withered branches will be eliminated in no time. Sometimes when felling is necessary and desired, our specialists will also comply with your demandings.
Stump removing - very often homeowners are bothered by old stumps, that seem impossible to be removed. Rely on our experienced Croydon gardening company for this mission too!
Laying grass turf - invite our experts to lay grass turf. You have to know that only turf from the highest quality is used by our gardening company in Croydon. Our customers are offered a convenient lawn care programme in order to regenerate their current lawn. For this purpose, our experts apply contemporary techniques comprising thatch removing, feeding, seeding, topdressing, aerating. Even if reviving of your lawn is not cost-effective, our skilled Croydon gardeners will either re-turf or sew a new lawn with grass seed.
Hedge trimming - in case your hedge creates you trouble, you only need to book our professional gardening service Croydon. According to the type of the hedge, various frequency of the trimming procedures is necessary.
Rotavating and levelling - these procedures are also performed by our gardening company Croydon.
Fencing and decking - you need a new fence or fashionable seating area? Just tell us your measures and your preferences and you may choose between great variety of options. Croydon Cleaners provides an appropriate solution for every taste and budget.
Contact us on and book your professional gardening service Croydon! Enjoy your well-maintained garden every season in exchange of cheap and reasonable costs!